Nativity Story Wall Sticker Window Glass Decoration PVC Sticker 30x60cm
Nativity Story Wall Sticker Window Glass Decoration PVC Sticker 30x60cm
Nativity Story Wall Sticker Window Glass Decoration PVC Sticker 30x60cm
Orders ship within 5 to 10 business days.
Hoorey ! This item ships free to the US
Name: Sticker
Material: PVC
Specifications: 30*60cm
Operation Diagram: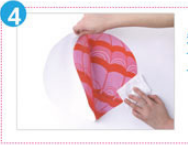 1. Since the product is rolled up and packaged, please lay the baby you received flat and use it after flattening to avoid warping.
2. Before use, cut out each pattern according to the outline of the pattern
3. DIY design the combination method to determine the position and distance to be pasted
4. Position one side first, and while pulling the bottom, smooth out the air bubbles with a paper towel. (It is recommended that two people work together slowly)
5. You're done, while enjoying the masterpiece, it is also very fulfilling!
Precautions:
1. Wall stickers are only suitable for sticking on dry and flat surfaces such as walls and furniture. It is not suitable for surfaces with quality problems such as wet surfaces, uneven potholes, and dust loss.
2. When the new product is first opened, it will inevitably have a little plastic smell. It can be removed by laying it flat and ventilating a little.
3. The wall of the newly renovated house is not dry, please wait three months after the decoration is completed (after the wall is completely dry) before use.
4. Wipe the wall with a dry towel or paper towel before sticking
5. If there are large bubbles when sticking, please insert a needle into a hole to empty the air inside.
6. Repeated sticking is not recommended for sticking to the wall, because after sticking it torn off, it will make the side warped, and sticking it again will affect the life.
7. To remove the wall sticker. Please use a hair dryer to blow the adhesive directly after two years after the adhesive has been cured to soften the adhesive. Then slowly and carefully tear it off.
8. How to use the glass sticker without glue on the back: if there is no glue on the back, you should stick some water on the back when you stick it on the smooth place of glass, refrigerator, ceramic tile and furniture.
Special instructions: If the quality of the wall is not good (the wall is not completely dry, the bottom embryo of the wall is not done, the wall paint is cracked, etc.) If the surface is damaged, please use a hair dryer to blow the hot wall sticker to soften the glue and then slowly and carefully tear it off.